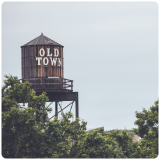 You work hard for your money. Let us show you how your money can work for you. With Providence Federal Credit Union, you have access to tools that put you in control of your earning power.
We've teamed up with the popular children's characters to help teach children the money management concepts of Save, Share, Spend and Earn. Lessons today can make positive financial impacts for life.
Rates are subject to change at any time and subject to the terms and conditions set forth in the Rates and Fee Schedule. Talk with a Member Service Representative for more information.