Providence Federal Credit Union's Community Impact Team is dedicated to giving back to our members and our community.
We have a tradition of charitable giving that dates all the way back to our founding in 1962. For over fifty years, our members and employees have volunteered their time and donated their money to help serve those in need all across the Pacific Northwest.
For example, we donate thousands to assist Providence caregivers in crisis through the Helping Hand Fund, run by Catholic Charities. We collectively volunteer hundreds of hours towards worthy causes, such as feeding the hungry through Oregon Food Bank, providing bereaved children with coping skills and a chance to have fun through Camp Erin, and helping kids with serious medical conditions to get the care they need through our support of Festival of Trees.
Those are just some of the causes and organizations that our Community Impact Team helps to support. Our goal is to improve the lives of the least fortunate among us, and we a committed to achieving that goal by working with the full list of organizations you see below.
Fundraising at the Branches
At the branches we sell See's candies, pepperoni sticks and Papa Murphy's coupon cards. Not only will you satisfy your sweet and salty cravings, but all proceeds go toward our Providence Helping Hand Fund.
NON-PROFITS WE SUPPORT
PROVIDENCE FOUNDATIONS WE SUPPORT
We can't help but share some of our awards and recognitions with you. Click on some of the press releases below and you'll quickly see why we're so proud to share news about the Providence Federal Credit Union community.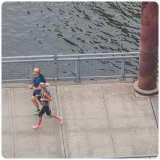 Come hang out with us!
Invite your friends and business associates to join you at PFCU. When you invite your friends and associates to join, we'll provide them with a complimentary lifetime membership.