We are dedicated to giving back to our members and our community.
PFCU has a tradition of charitable giving that dates all the way back to our founding in 1962. For over fifty years, our members and employees have volunteered their time and donated their money to help serve those in need all across the Providence family.
The Providence FCU team dedicated 510 volunteer hours serving local organizations such as: Camp Erin, Kells Green Rain Event, Oregon Food Bank

,

Portland Festival of Trees and the Providence Helping Hand Fund.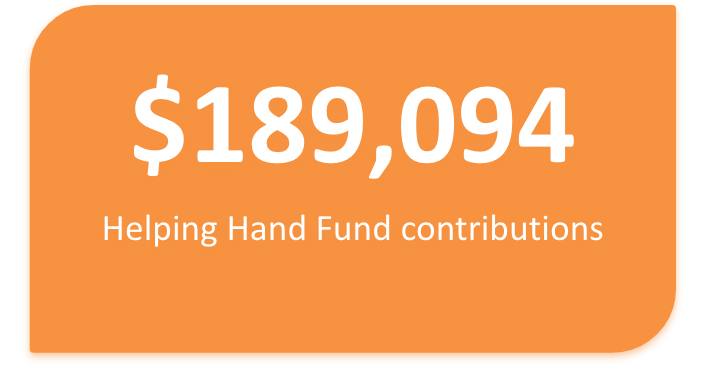 Through Providence FCU's support and encouragement of the Providence Helping Hand Fund program, $189,094 has been contributed to Providence Caregivers in need of temporary (and confidential) assistance.

Providence FCU members not only have access to online programs and tools for their financial health, but attended 143 workshops at no cost to them.
As a not-for-profit financial cooperative, Providence Federal Credit Union focuses their various contributions throughout the year to community causes addressing the needs of financial health, children and food security.
While the Providence family and Providence FCU grow, we remain committed to our mission and vision and continuing to be of service to our Providence Caregivers.